We went to the flower festival at Epcot over the weekend. We parked just outside of the Boardwalk and walked into a back-entrance so as to avoid the crowds and parking fees. The location is just perfect for taking photos--lots of great backgrounds to choose from. But, the girls were not in the mood and I got "that face!"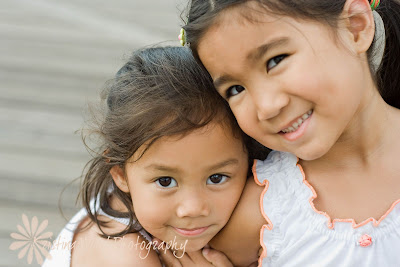 They finally humored me and gave me sweeter smiles. Ok, I need some focus help! These above three were shot in manual mode with my 50mm ISO 100 at f/3.2 SS 1/250. I don't know why I'm at f/3.2!? M is obviously out of focus here. What is the widest aperture I can shoot at and get both of them in focus? f/5?
There were lots of "kid areas" set up just for the festival. This was inside the Peter Pan topiary garden. A is playing with puzzles made out of tree trunks.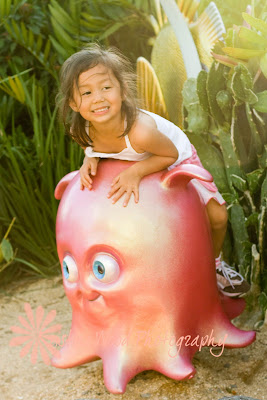 Just to prove there were beautiful flowers at the Epcot flower festival! I really can't do them justice! I kept thinking that some of you macro shooters would have been in paradise!