Making birthday cakes is really not my thing, but because I love my girls, and I know they love special cakes, I decided to give it a try. We started off with an idea from
familyfun.com
, a Betty Crocker box mix and two rectangular pans. Simple enough, right?
First off, I couldn't get the cakes out of the pan. I think you're supposed to let them cool first, but being the inept baker that I am, I tried removing a hot cake from the pan, and got half of the cake out. Oops.
It's a fairly stressful job during the day because little hands kept wanting to help. Usually "help" is a good thing, but not when inept-baker-mommy is trying to figure out what the heck she's doing. Anywho, here's our result:
Notice how pretty the "door" to the castle is looking here?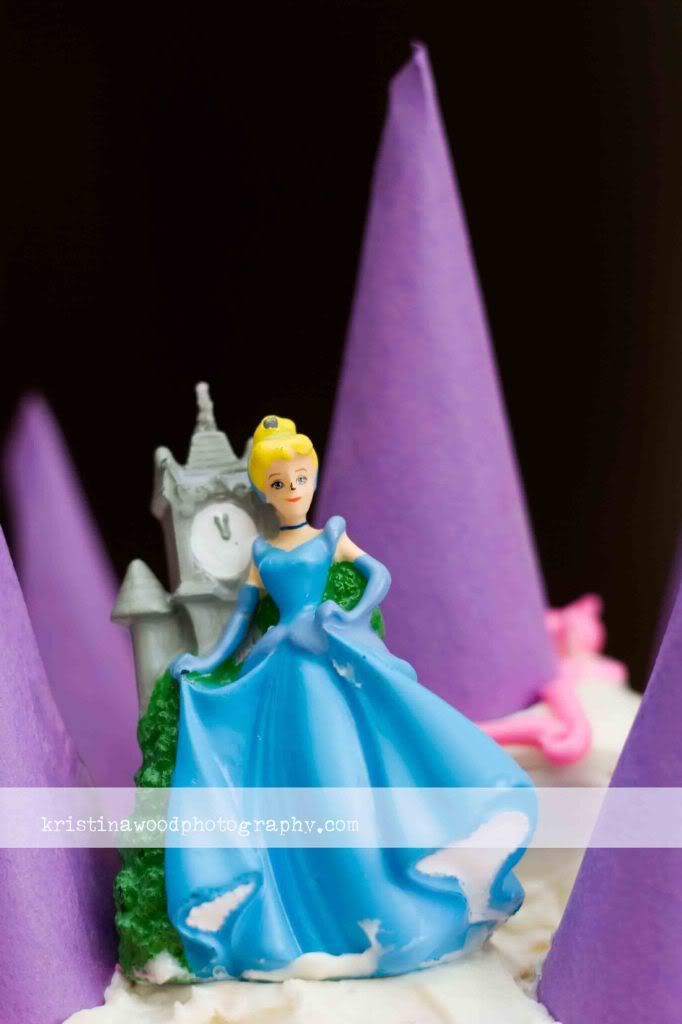 Check out Cinderella's nose. Can you guess what happened? Yeah, she fell off the cake...TWICE! And, ruined the front of the castle in the process...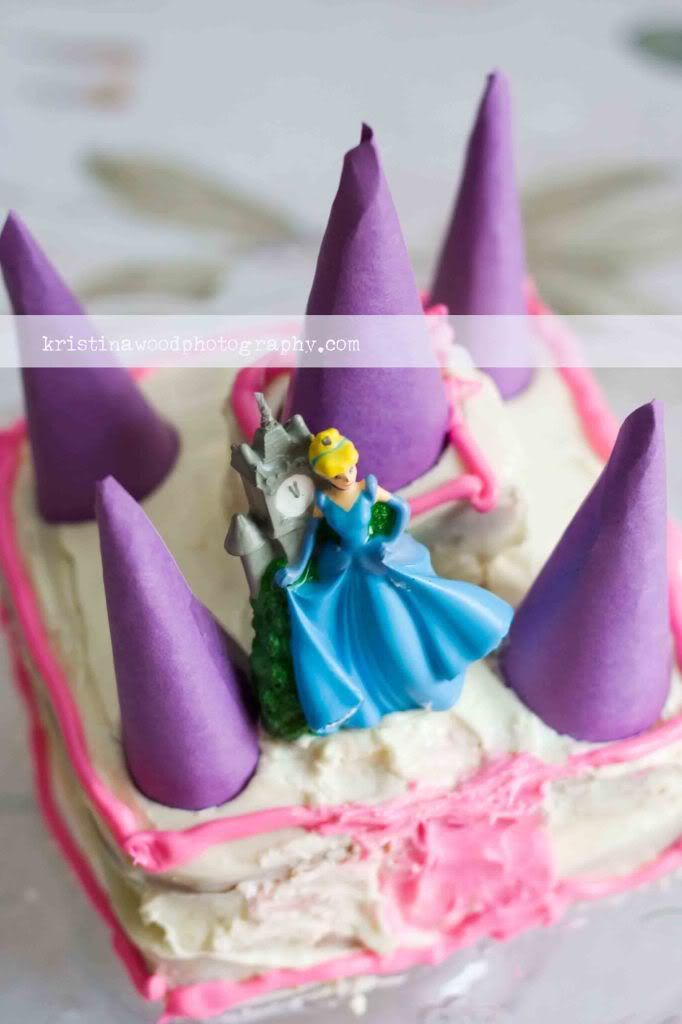 Disheveld, repaired, and all, here's my labor of love.