I have been a busy, busy girl lately! I met Connie a few months ago when she asked me if I'd be willing to photograph her wedding. It's quite an honor to be entrusted with such an important occasion, and I was so happy for the chance to really get my feet wet. Thanks, Connie, for believing in me! As a photographer, I feel so lucky to get a behind the scenes glimpse into people's lives, and Connie's was no exception. I so enjoyed experiencing the relationships she was surrounded with on her wedding day.
The first of the getting ready shots. I just love 'em in black and white.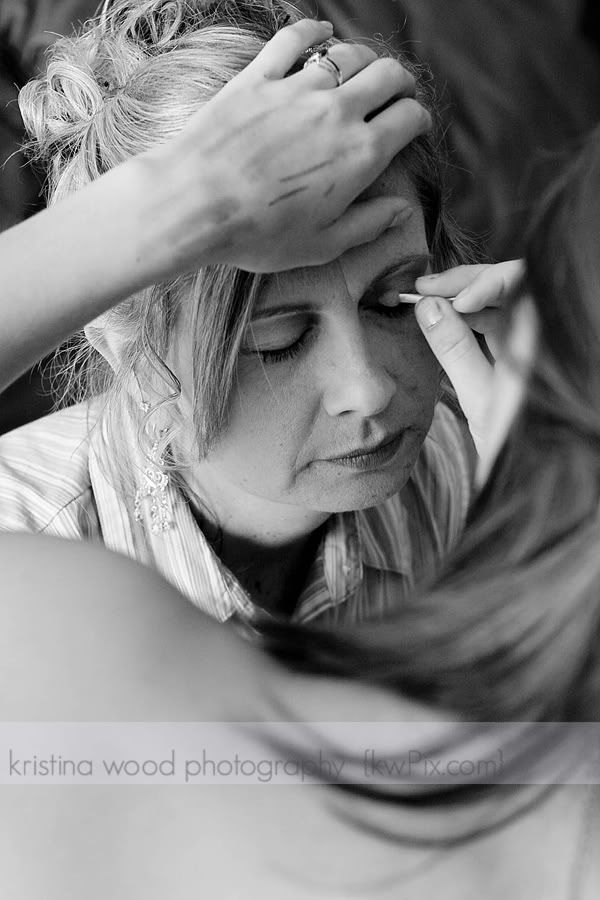 Make-up time.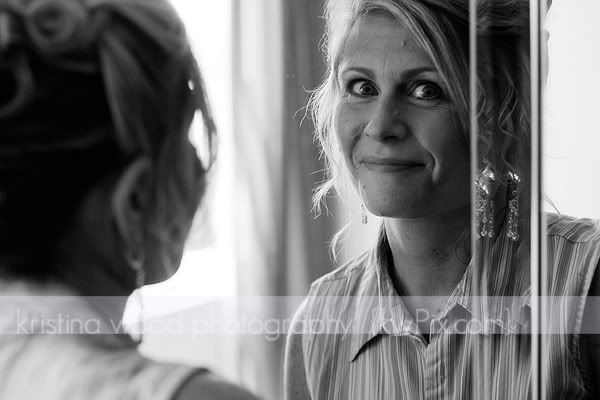 Looking good!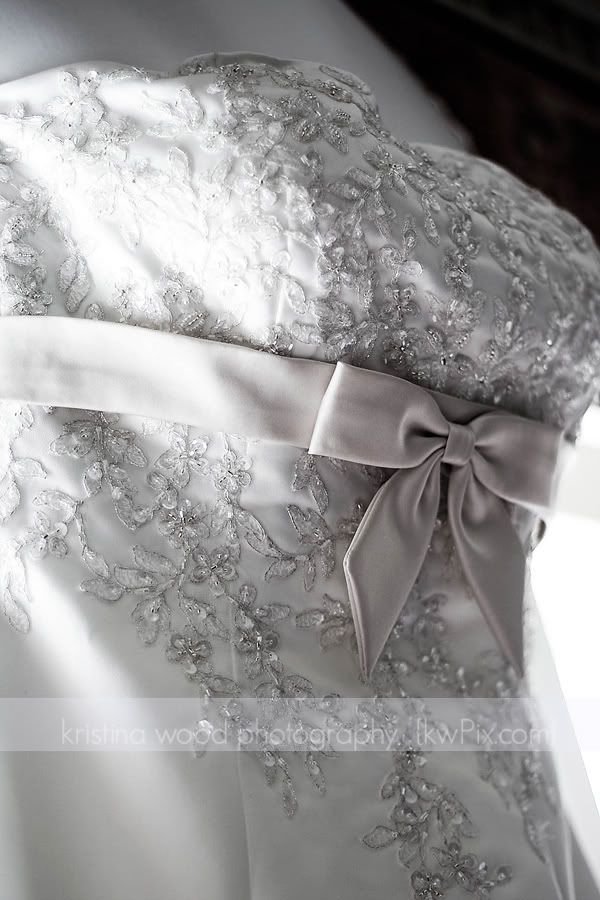 The beadwork on her dress was gorgeous!
I don't know why, but this shoe shot was just begging to be in color. Do you see where I've hidden the rings in the photo?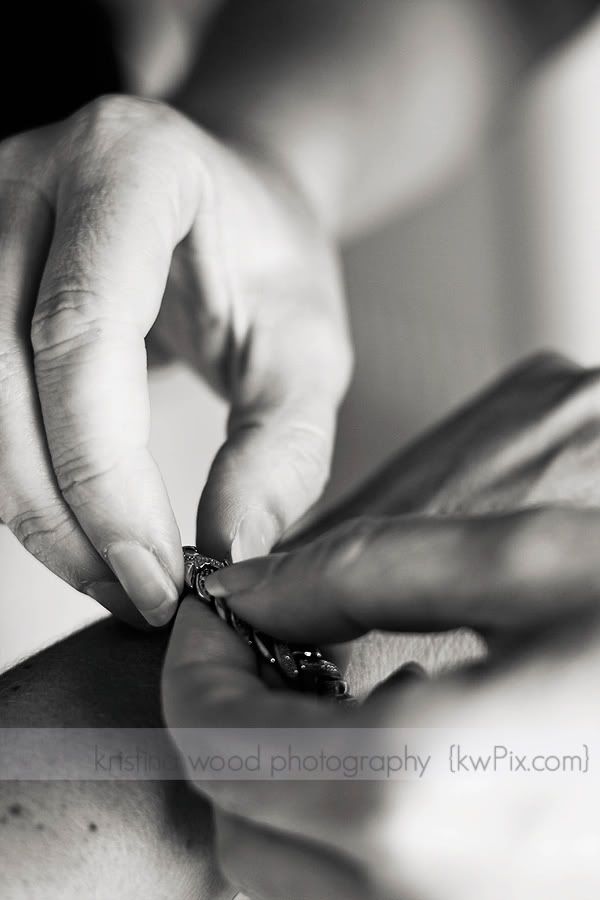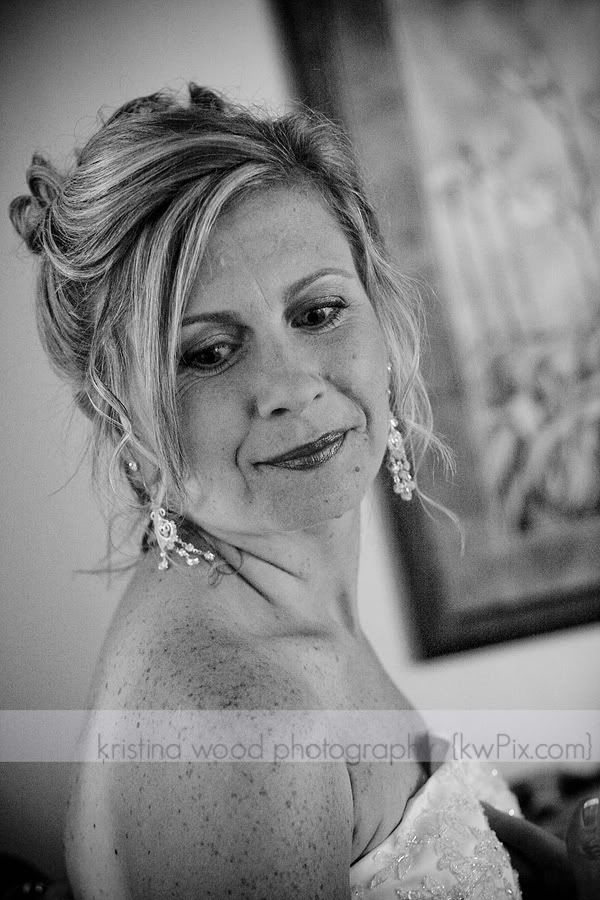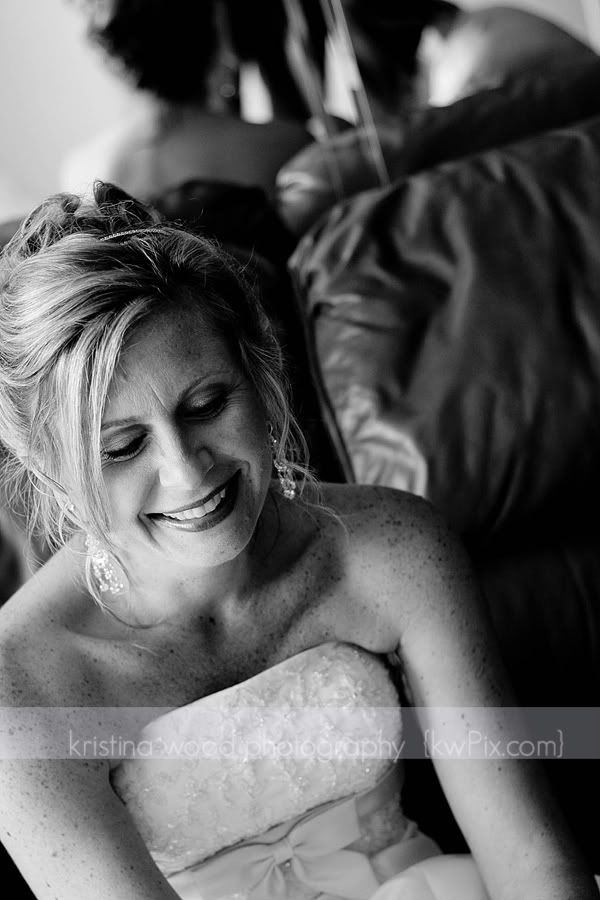 This is probably my favorite getting ready shot! Isn't she just radiant?