Year 2000: got married. Year 2002: baby #1. Year 2004: baby #2. Year 2006: moved cross country. Year 2009: firmly planted in our 30's, we're ambitious, highly motivated, and somewhat driven. There's not a lot of rest in our lives currently. It's a season of busyness, intense child-rearing and productivity. Can the rest of you 30-somethings relate?
I won't lie, marriage is no easy thing. It brings out the best and worst in a person, I'm convinced of that. But, it's so worth it. The sweet times of connectedness are amazing. There's nothing quite like being married to your best friend. And, I can honestly say that I am. (Cue sappy music :)
A little self-portrait to start the night off.
We headed downtown to an awesome area I'd never been to before. Anyone want to do a session downtown with me? I was in love with this green building. (And, my husband, of course :)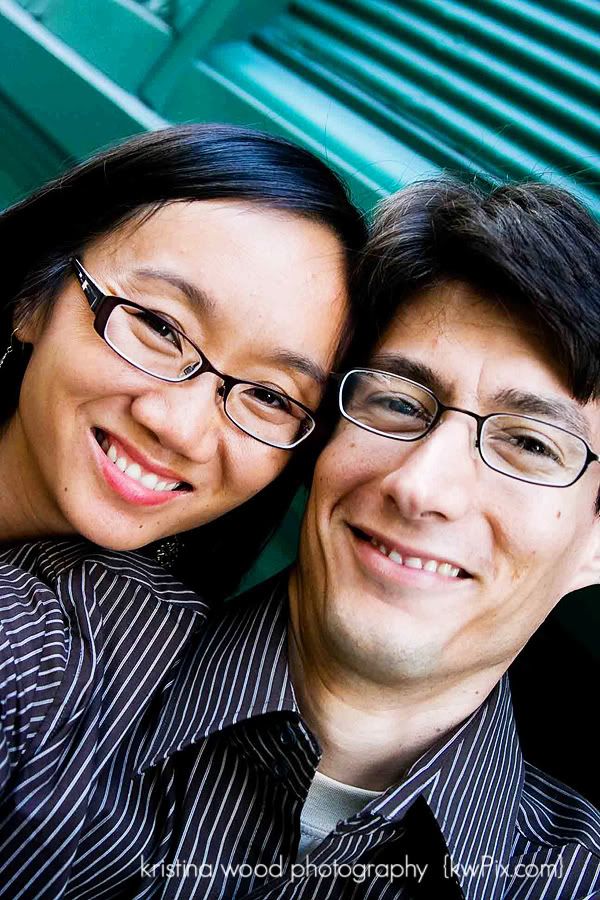 Our self-portrait.
David took me to eat at the Ichiban Japanese place. The ambiance was great, and made taking photos quite challenging. But, I pulled out my flash, and I was so proud of what I got.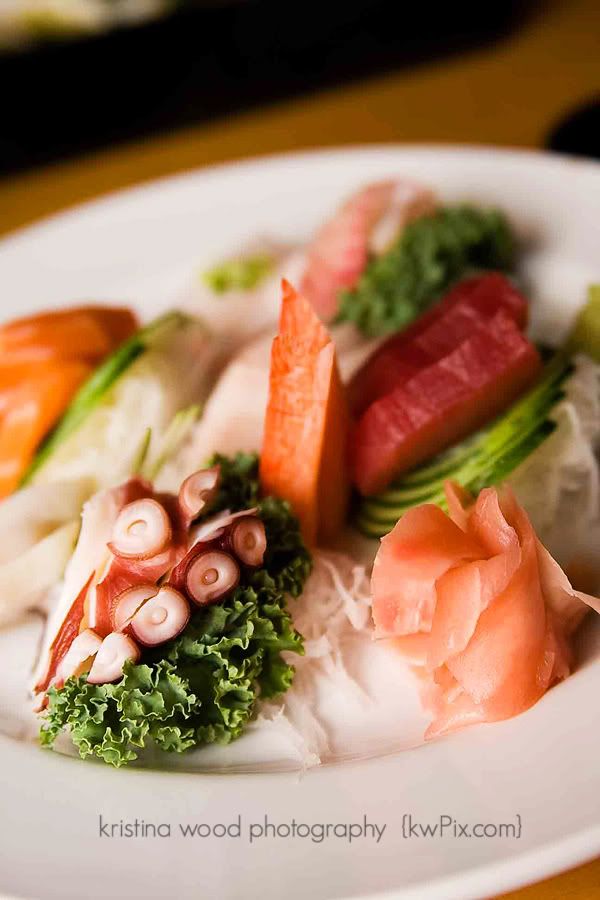 My plate. The chef's special. I loved every bite!
After dinner, we rushed out to the Bob Carr Performing Arts Center where we saw Jersey Boys. It was a very entertaining production. The music was great. We were a good 30 years younger than the majority of the audience who were probably there to re-live the days of their youth. Nonetheless, it was fun to experience all the older folk really getting into it. Thanks for a fun night, David!