We've been a traveling family for the past several weeks. One of the first things I do when I get to Houston is get my haircut. I don't know why. I guess it's because they've never given me a cut I didn't like. And, it's cheap! I took the girls this time too because I just didn't have it in me to cut it myself.
Short and sweet.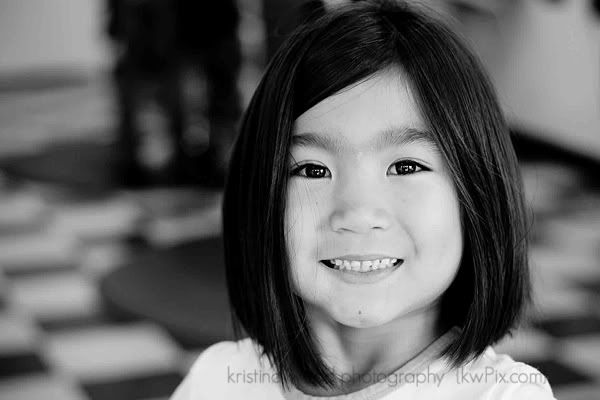 A "before" picture would have been a good idea, but I was getting my hair cut at the same time. Oh well. It was nearly twice this length pre-cut.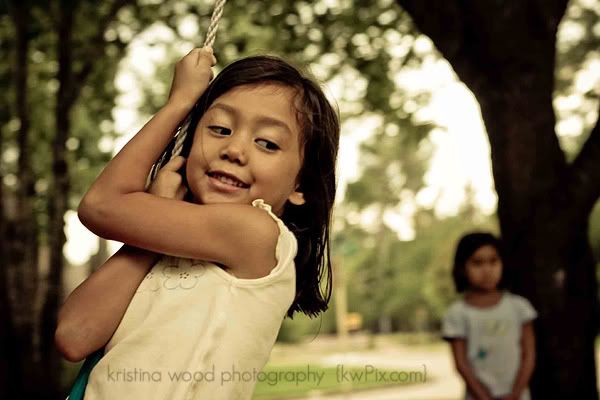 We had fun re-connecting with some of David's old Rice friends. They had a rope swing that the girls loved.
Rice University. David's alma-mater. I had the great idea to take some photos there. It's a beautiful campus, and I thought we should somehow have it documented. The girls were not so into my idea. And, it was raining. Pouring really.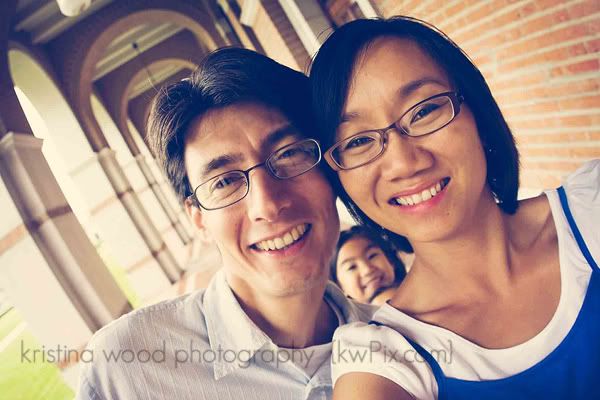 How about one of just the two of us. Oh, wait, who's that jumping into my photo?!
After their hard work posing for my camera (for all of 15 mintues!) we took the girls to a nearby playground.
Goodbye, Houston! We miss your great Asian food and discount bookstores. And of course, family and friends. See ya' later!