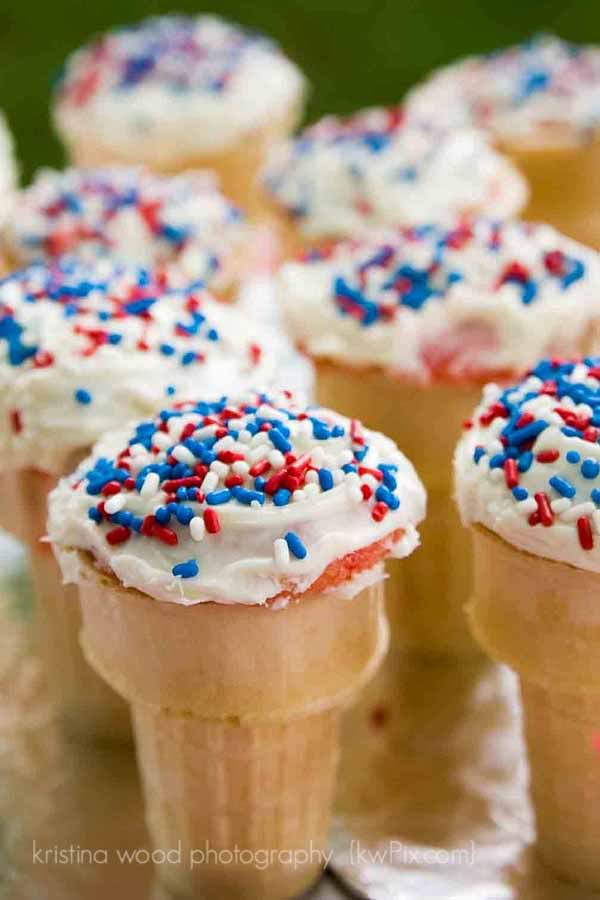 Miss M made these treats all by herself from measuring to mixing to pouring, frosting and decorating. I just put them in the oven. They're cupcakes baked in ice cream cones. So cute! She entered them into a "bake-off." Check out some of the other entries:
Good ole Uncle Sam. These must have taken a lot of time to put together!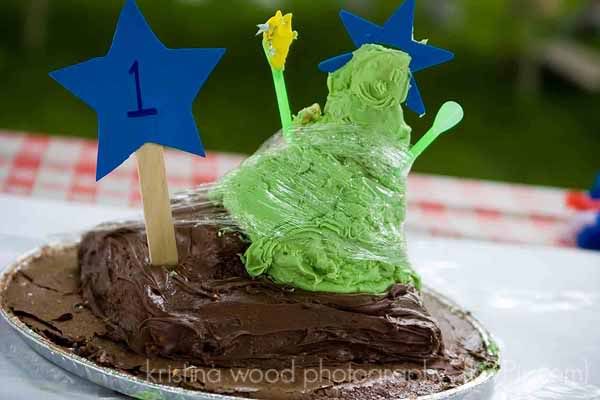 The statue of liberty.
Oh, this one was delicious. Not only beautiful, but scrumptious as well.
Loved the berries on this one.
Everyone's standing around for the judging of the bake-off. Quite the crowd, huh?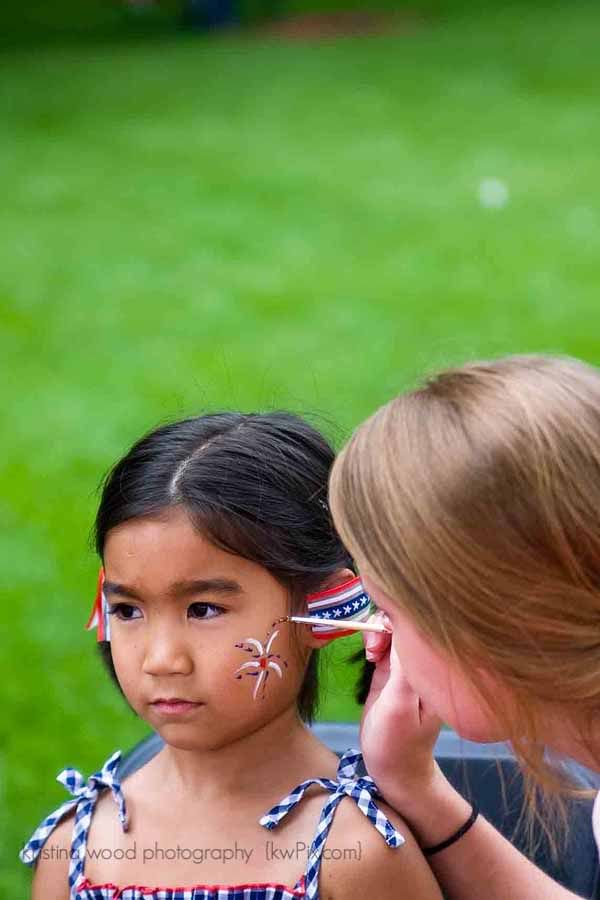 We enjoyed some face painting...
...and spectating of the sack race. Here's Miss E. She's one of our neighbors this summer.
Go, A!!!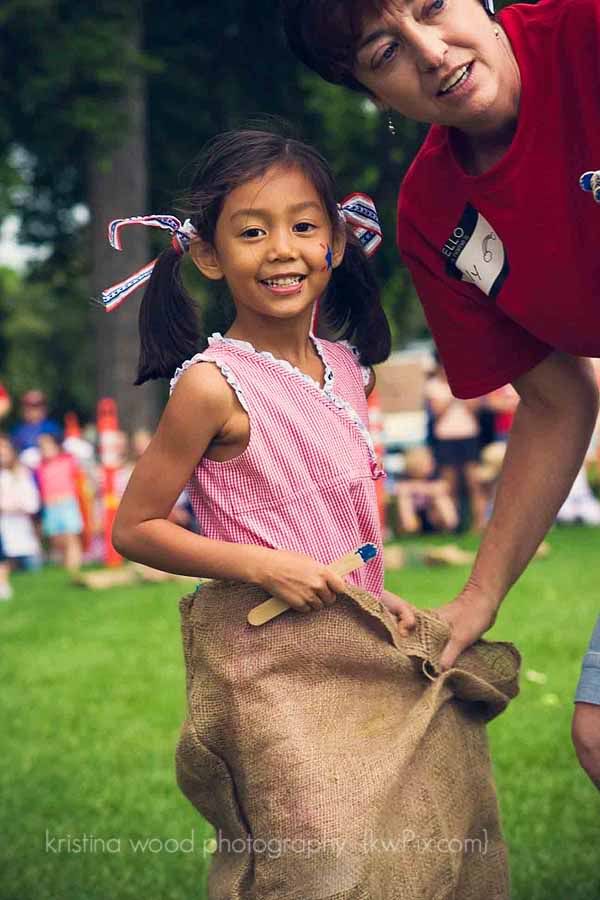 So, proud. She won the sack race for her age group. Good job, A!