When Lynn asked me to shoot her wedding, I was totally flattered. I'd never been the "lead" photographer before. She assured me that she would be the easiest person in the world to "practice" on, and she was right. She's probably the most laid back bride you'll ever meet. I never saw even a hint of stress on her face the entire day. Just pure happiness!
The lovely tiara and shoes.
Lynn's hairdresser did a fabulous job. I'm always amazed how they create those "poofs" of hair with every strand in place. I'm so not a hairdresser!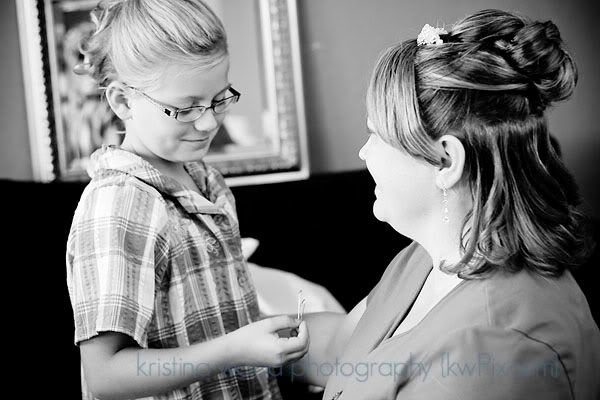 We'd been hearing a lot about Lynn's niece, Claire, for a long time. She's quite entertaining, and was lots of fun to be around while everyone was getting ready. She totally added a little sparkle to the atmosphere.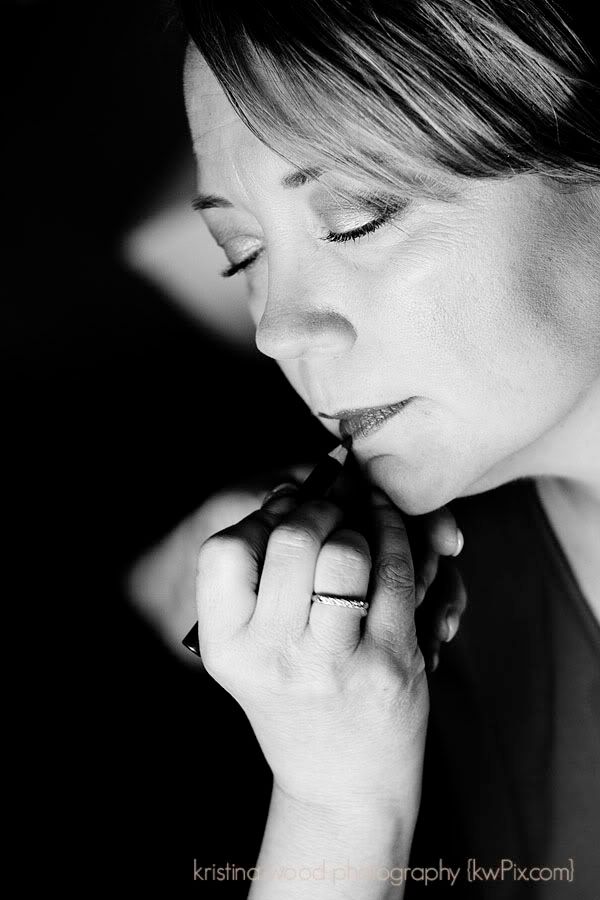 The finished make-up. Gorgeous!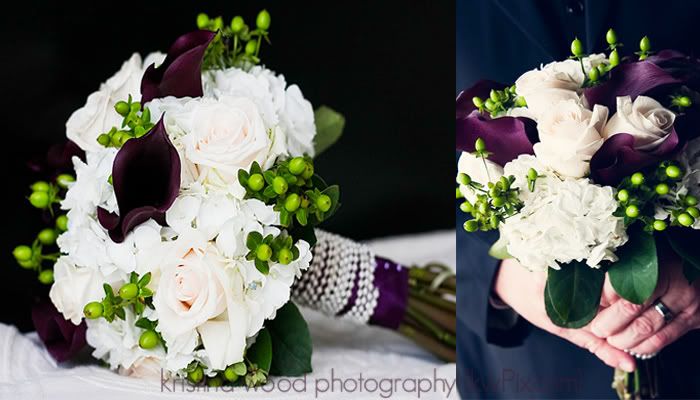 Beautiful bouquet. I loved the eggplant-colored cala lilies.
Isn't she lovely?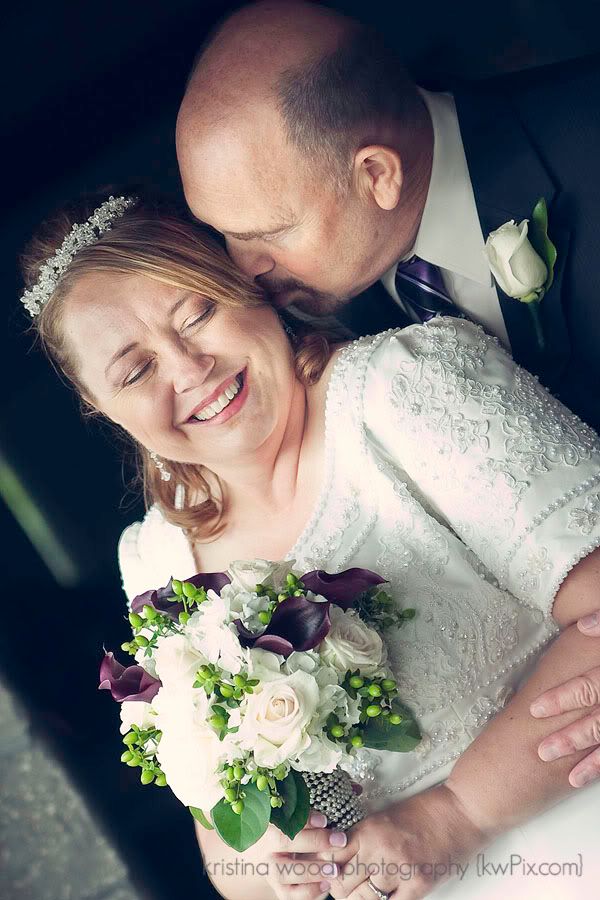 I absolutely love this one!
Aren't they playful? I think Lynn and Foster are one FUN couple. Just look at that twinkle in his eye.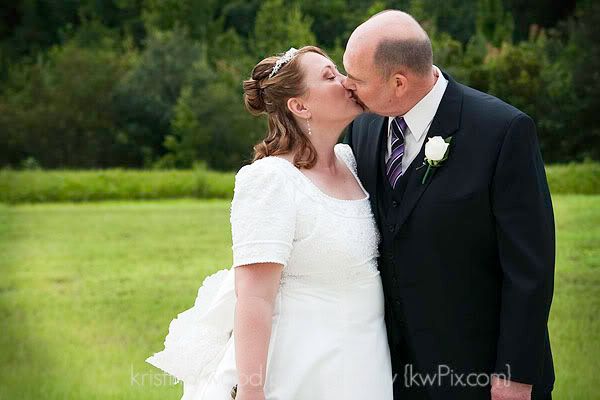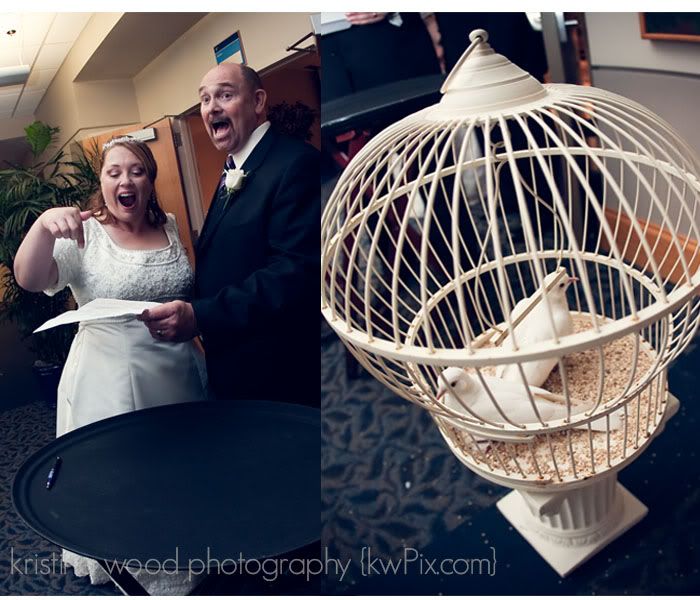 "Oh yeah, oh yeah, we're married, we're married..." They could have started doing the happy dance, I think. Aren't the doves beautiful? Such a unique addition to the reception.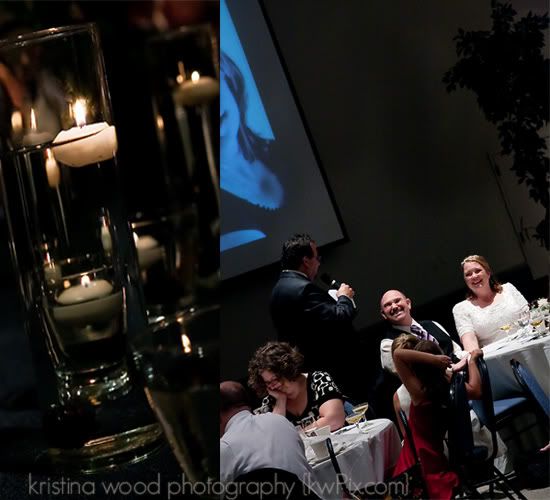 The toast by the best man was particularly entertaining. I think it was the self-deprecating humor, but he had us all laughing quite a bit. The candles on the left were in memory of Foster's mother.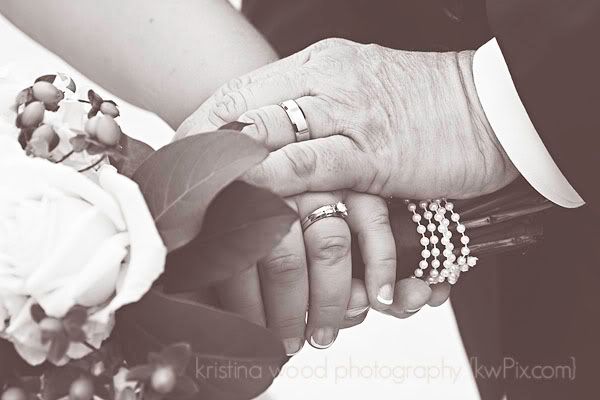 Thanks, Lynn and Foster for the chance to be part of your day! And thank you to Dennis who was an awesome second-shooter. I couldn't have done it without you!