Miss A's treasure party was a lot of fun.
Lucky for me, the Dollar Tree was selling wooden treasure boxes for $1 each.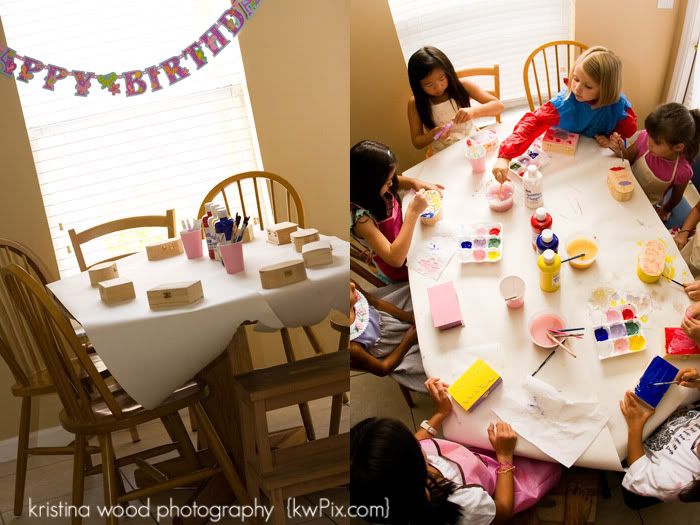 Next, Mr. Wood helped lead the kids through a treasure hunt at our neighborhood park. He's quite clever, you see, and came up with four riddles for the kids to solve. Each riddle led to the next riddle. After all four riddles were collected, the reverse side made a puzzle picture of their "treasure." Miss A said this was her favorite part of the party.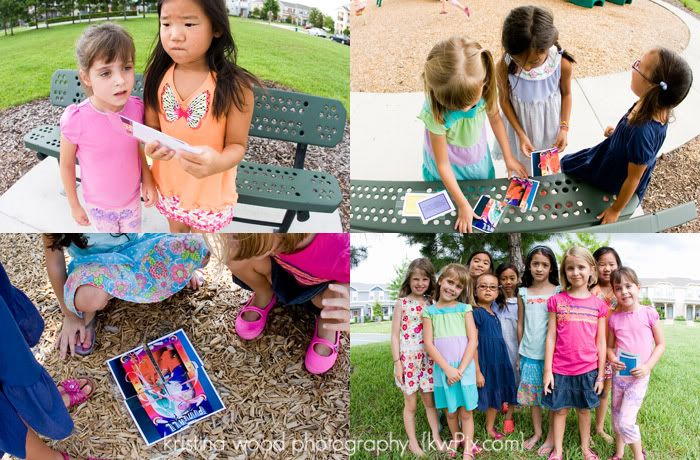 La piece de resistance. The treasure cake. I'll be honest. Making cakes like this stress me out. You pretty much have one shot at it, and if it goes badly, it's all over. Thankfully, this bunch of 6-year-olds thought it was great and were quite happy with my feeble attempt. Oh, and they all loved those chocolate coins.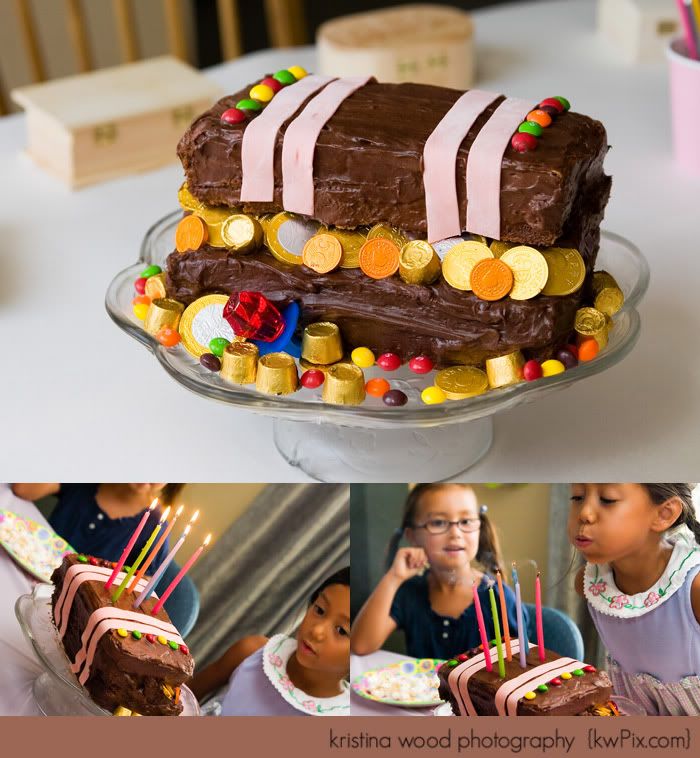 All in all, it was a great time. And now, I'm all partied out.