Life is full of ordinary moments. That's where I live mine. Firmly planted in the mundane. Little Z-man's mundane is so not-mundane to me, though. I love these little moments!
From Z's perspective:
Sucking on my toes. Because they taste sooo good! And, they make a cheap teether. Yes, I'm teething. Everything goes into my mouth. Yum. Why are you taking my picture? Can't a boy just suck his toes in peace? Sheesh.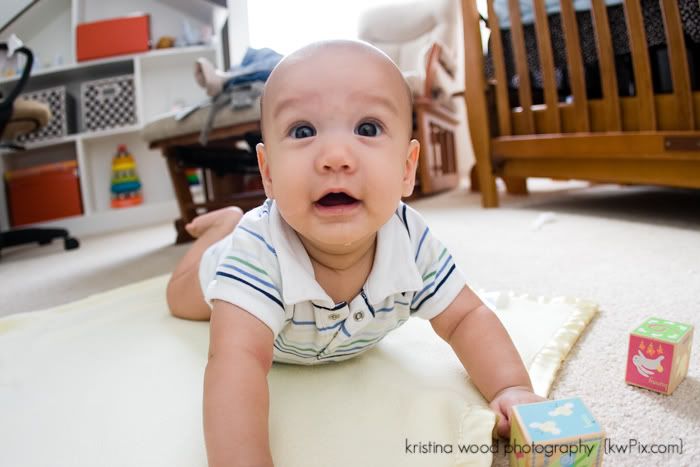 Laying around on my tummy just playing with blocks.
Sucking on my towel after my bath. Yummy.
I'm loving my rice cereal now too. I don't mind that it tastes like cardboard. I eat it anyway.
Sitting on the potty. What?!? Yeah, my mom is crazy thinking that she can teach me to pee into the potty, but I'm humoring her. And, just to make her happy, I actually peed in it once, but I like my diaper better.