While we were on our walk last weekend, I thought I'd try a quick photo shoot with litte Z for his 9 month photos. The light was almost perfect, and the weather was beautiful. As soon as we set him down, he was enthralled by the feeling of grass on his feet. Maybe I'm a little slow, but the poor kid had never felt grass on his feet. He was interested in everything...but me and my big black camera.
Our conversation as I imagined it:
Hey Z, look at me!
Umm, I'm kind of busy here, whatchyou want?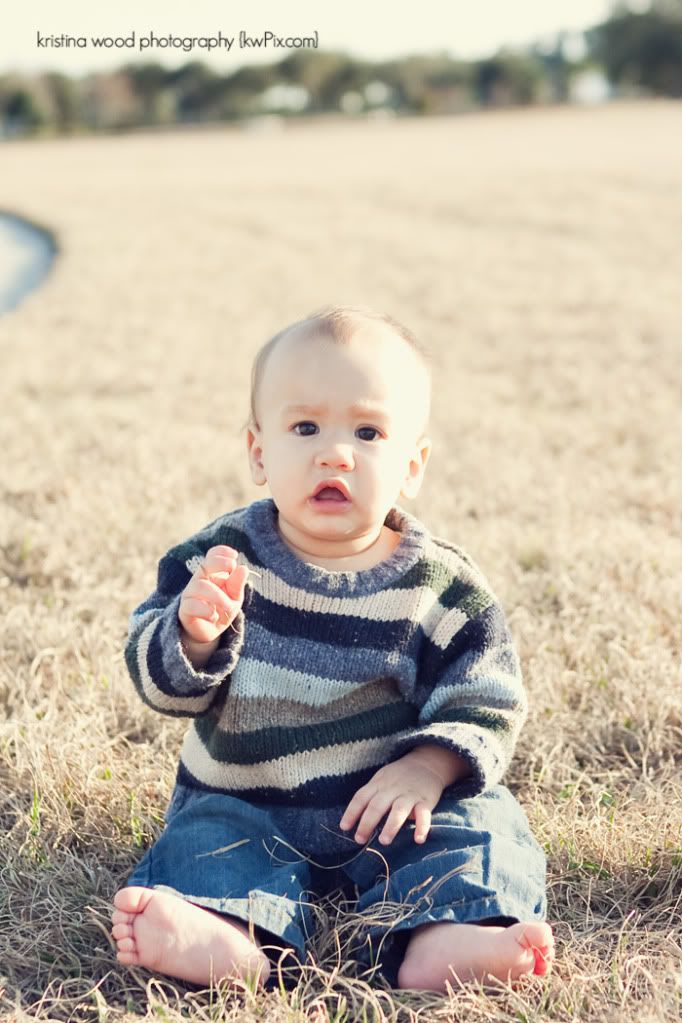 Oh, Zeee, (insert best sing-song-y voice) look at maaaamaaa!
This stuff is sooo interesting.
Yo. Z. Look up!
Here's my foot, it feels so nice in this stiff brown stuff.
Okay, well, I do love those piggie toes. Good idea. I'll shoot those.
Go ahead, just ignore me. I'll capture you that way.
Pretty please, let's get just one looking-at-me-smiling shot, pretty, pretty please?
Hey, did I mention that my teeth were starting to hurt again?
Okay, mama, because I love you. I'll give you just one chance. You better be fast!
Well, that was fun, but I'm done now. Bye!