...it would be our Gymini a.k.a. a baby play gym. We've had this thing for 8 years, and all three kiddos have loved it. From birth to nine months, Z is still enjoys playing on it.
What I love:
it's compact: it folds flat for easy storage.
it's customizeable: you can remove the toys or add more to your liking
it's bright and colorful, and that makes me happy.
it's easily washable: the little arches snap off, so that the flat part can be thrown in the washing maching
it's got a long life: newborns can lie on it and enjoy all the colors. 9 month olds still enjoy sitting on it, pulling the toys off and ummm, eating it?
Need I say more? I think this one's a keeper. I'm going to save it for my kids' kids. It's that good.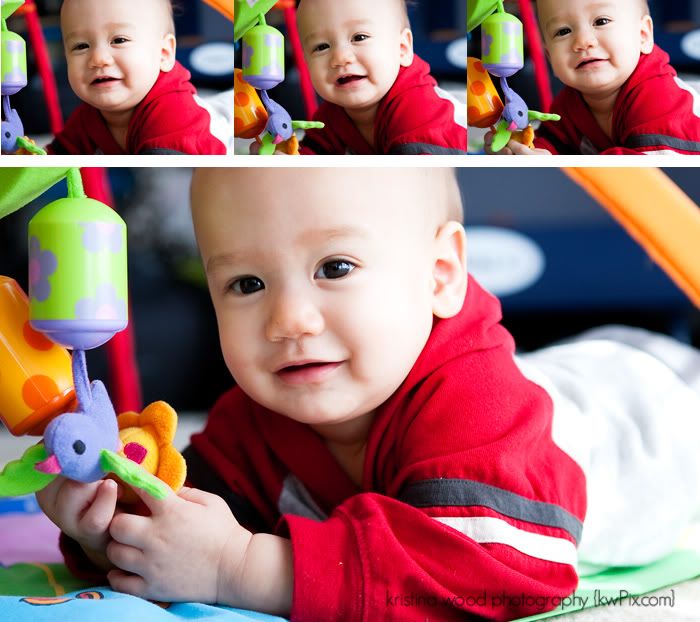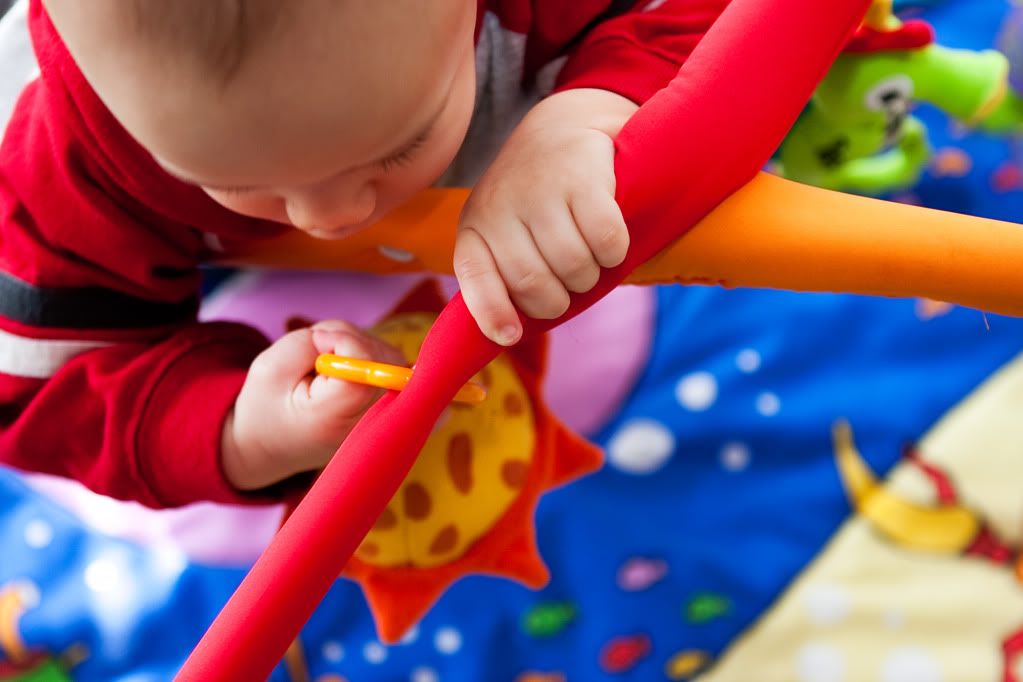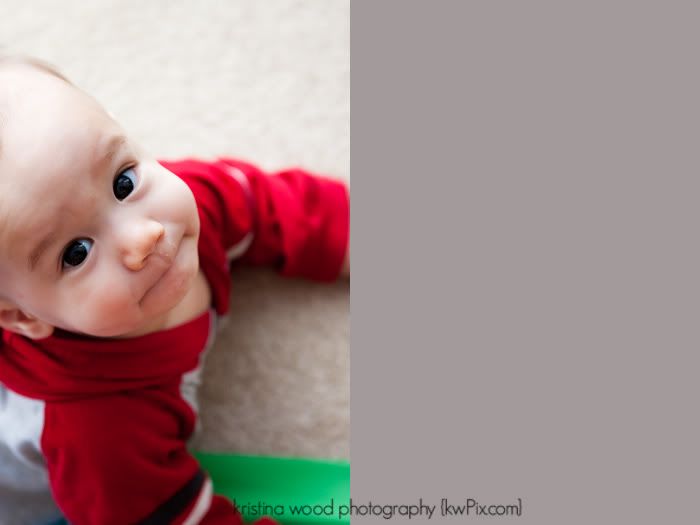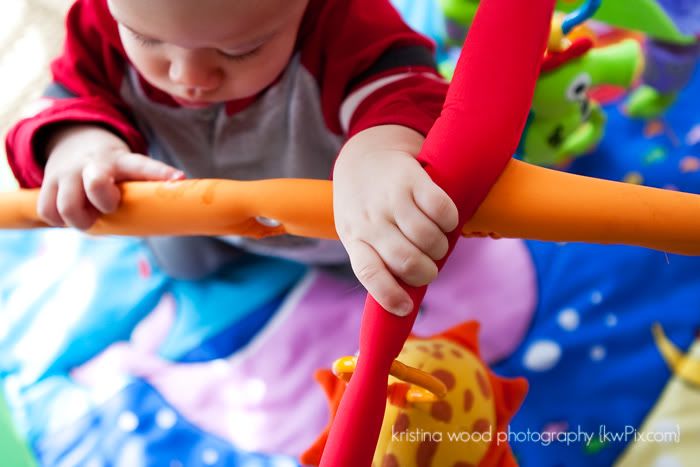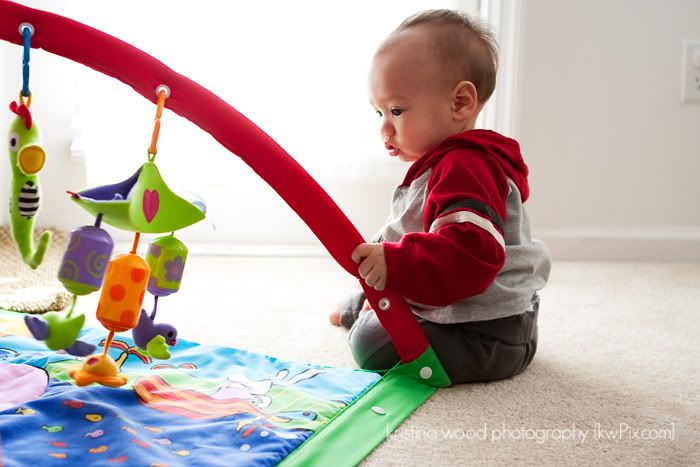 And, because I want to play along with
Emily
today, here are a few favorite "me-Z-and-the- Gymini" shots.