One of the most remarkable things about being a photographer is getting to be on the "inside" during some of the most poignant moments in people's lives. Today was one such day. My heart is still a beating with excitement, emotion and joy.
After a long, long, hard wait, my friend
Emily's
newest daughter, Elsa finally came home. And I got to be there to witness the event along with a huge brigade of friends. The Anderson family is one VERY loved family. It was an amazing day. Wow, just WOW.
Here are a few of my favorite photos:
Pretty much summarizes how we felt about waiting.
Just look at this brigade of friends who showed up to welcome Elsa home!
The first glimpse.
Here she comes.
Milo's welcome. Love the sign in her face!
Meeting her siblings.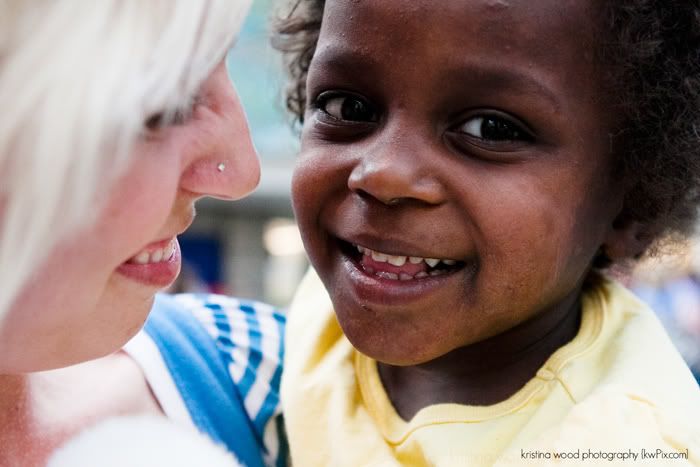 What a beautiful face. She would not stop smiling, and just has a sparkle of light and joy in her eyes.
Welcome home, Elsa! We're excited you're home!
EDIT: So sorry for those of you who clicked in yesterday only to find no pictures on this post or anywhere else on my blog! I've resolved the problem now, and I'm hoping that won't happen again.